If you love the ocean and the underwater world, If you are passionate about exploring your body and mind, if you care about the ocean… freediving is for you.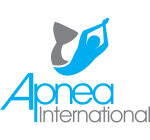 Apnea australia runs Apnea International courses. With the highest safety and teaching standards, AI puts a big emphasis on fun and self realisation during the course
WHAT ARE YOU WAITING FOR?
I want to thank you for making the Apnea Australia's Stage A Course available in WA. I cannot articulate the full extent to which I enjoyed it. I can say without reservation that it was one of the most rewarding experiences of my life. Thanks to your expertise on the course, I continue to learn more about myself each day – as a diver and in general.